Welcome to FRESHCUT LAWN CARE!
When you choose Freshcut Lawn Care, you select a company dedicated to offering you:
- Superior Personal Service
- Competitive Prices
- Numerous Services
- Trained Employees Committed to Delivering Exceptional Results

Who We Are
Freshcut Lawn Care is a full service Residential, Commercial & Industrial Property Care Company. We have served Sarnia-Lambton since 2001 and have grown quickly by delivering first-rate results to our valued customers. Freshcut was nominated for the Sarnia-Lambton Chamber of Commerce Customer Service Award in 2006. Simplify your property and landscaping decisions by choosing one company that can do it all!
Our Goal
Our goal at Freshcut Lawn Care is to transform your yard into a place of peace & beauty.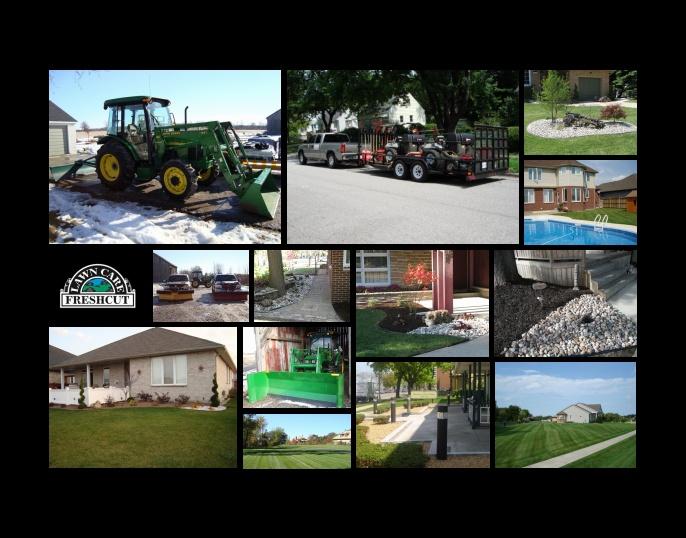 Our Promise to You!
Mission Statement
We will strive to continuously deliver Outstanding Customer Service to our valued customers and to provide exceptional results, in a safe and consistent manner!

Value Added
Landscaping can add as much as 15% to the value of your home! If your property is looking a little tired or plain, you may want to consider updating your landscaping. Our team will professionally design a new landscape, that will compliment your home or business!
We are also proud members of the Sarnia Lambton Chamber of Commerce.